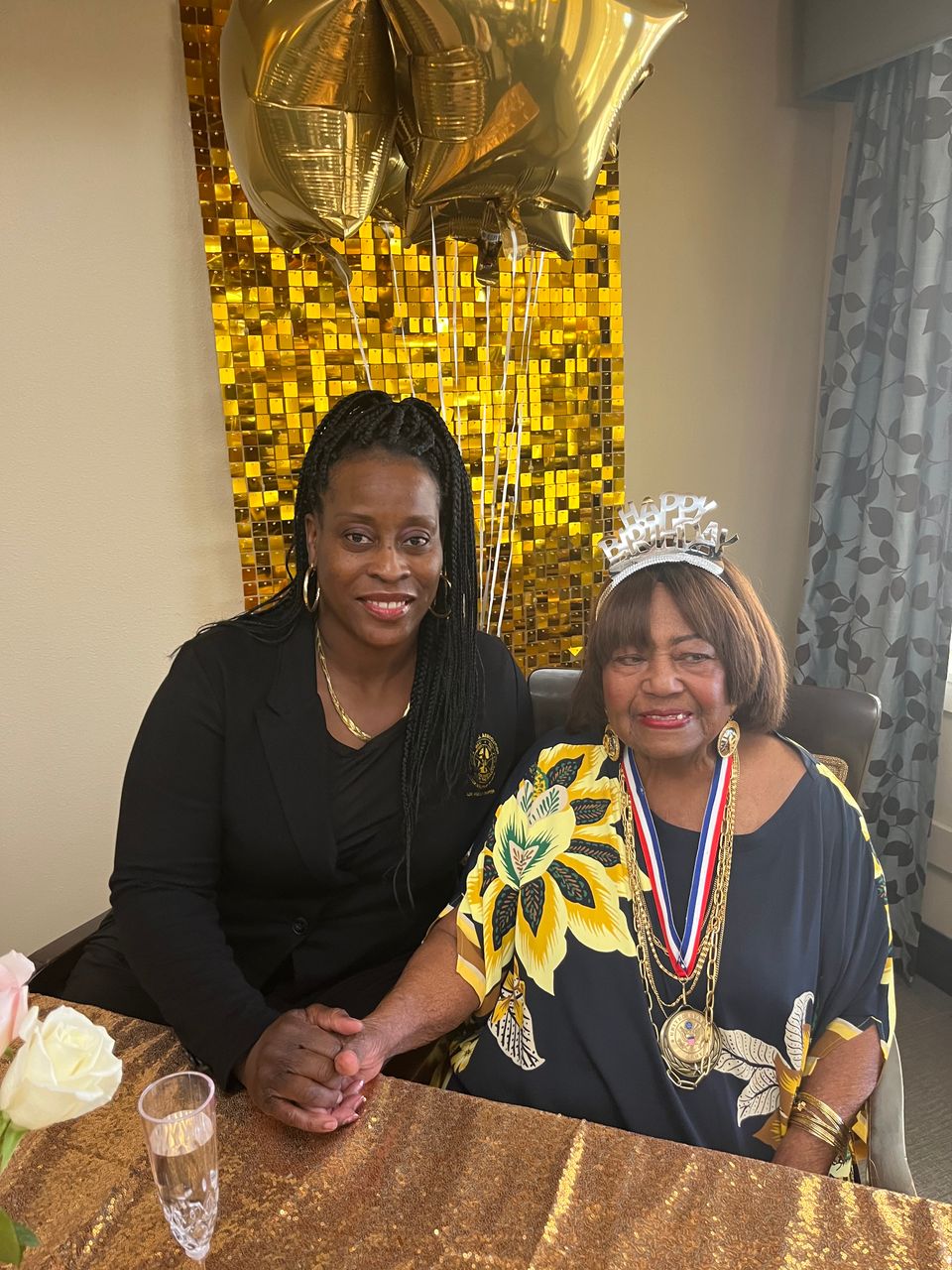 100th Birthday Ms. Lena King
Happy 100th Birthday to Ms. Lena King, a member of the 6888 Central Postal Directory Battalion. We are so happy to be able to wish you a Happy Birthday. Thank you for your leadership and standing up for Black Military Women. We are so proud of you.
Ms King's 100th Birthday was celebrated at Marquis Centennial 6351 N Fort Apache Las Vegas, NV 89149 January 27, 2023 @ 2pm.
Thank you Latia for representing those who were not able to attend. You and Ms. Lena look so beautiful. We will continue to "Tell HerStory".