Welcome to our Reader's Corner page! We're excited to take this journey with you as we navigate the pages from these wonderful authors.
Disclosure: This page contains affiliate links, and as an Amazon Associate, the Branch may earn from qualifying purchases.
Book(s) of the Month - NOVEMBER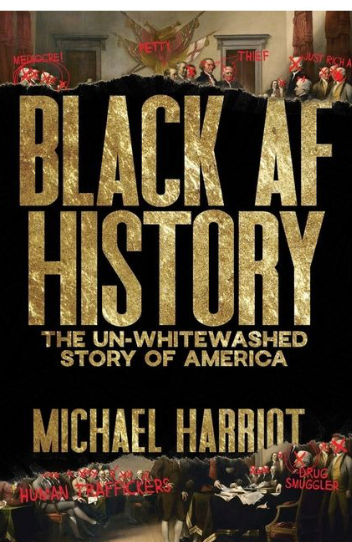 Adult selection
BLACK AF HISTORY:THE UN-WHITEWASHED STORY OF AMERICA
BY MICHAEL HARRIOT
"
You are born without anything, but you die with your name. I was named Donna Jean Fitzsimmons after my father Donald Ralph Fitzsimmons and my mother Jean Carol Jackson Fitzsimmons. My parents were married for over 64 years."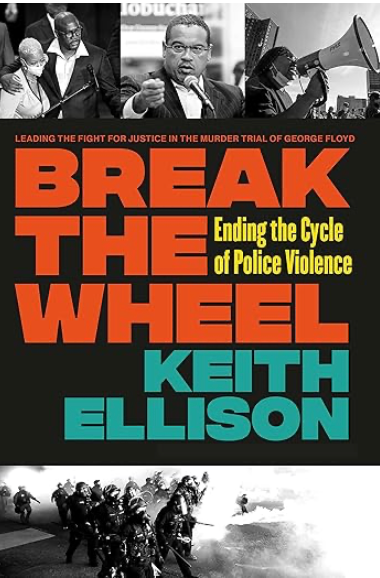 Adult Selection
BREAK THE WHEEL: ENDING THE CYCLE OF POLICE VIOLENCE 
by
EKEITH ELLISON
"An unforgettable reading experience."―Eric HolderWith this powerful and intimate trial diary, Minnesota Attorney General Keith Ellison asks the key question: How do we break the wheel of police violence and finally make it stop?
The murder of George Floyd sparked global outrage. At the center of the conflict and the controversy, Keith Ellison grappled with the means of bringing justice for Floyd and his family. Now, in this riveting account of the Derek Chauvin trial, Ellison takes the reader down the path his prosecutors took, offering different breakthroughs and revelations for a defining, generational moment of racial reckoning and social justice understanding.
Each chapter of BREAK THE WHEEL goes spoke to spoke along the wheel of the system as Ellison examines the roles of prosecutors, defendants, heads of police unions, judges, activists, legislators, politicians, and media figures, each in his attempt to end this chain of violence and replace it with empathy and shared insight.
Ellison's analysis of George Floyd's life and the rich trial context he provides demonstrates that, while it may seem like an unattainable goal, lasting change and justice
can
be achieved.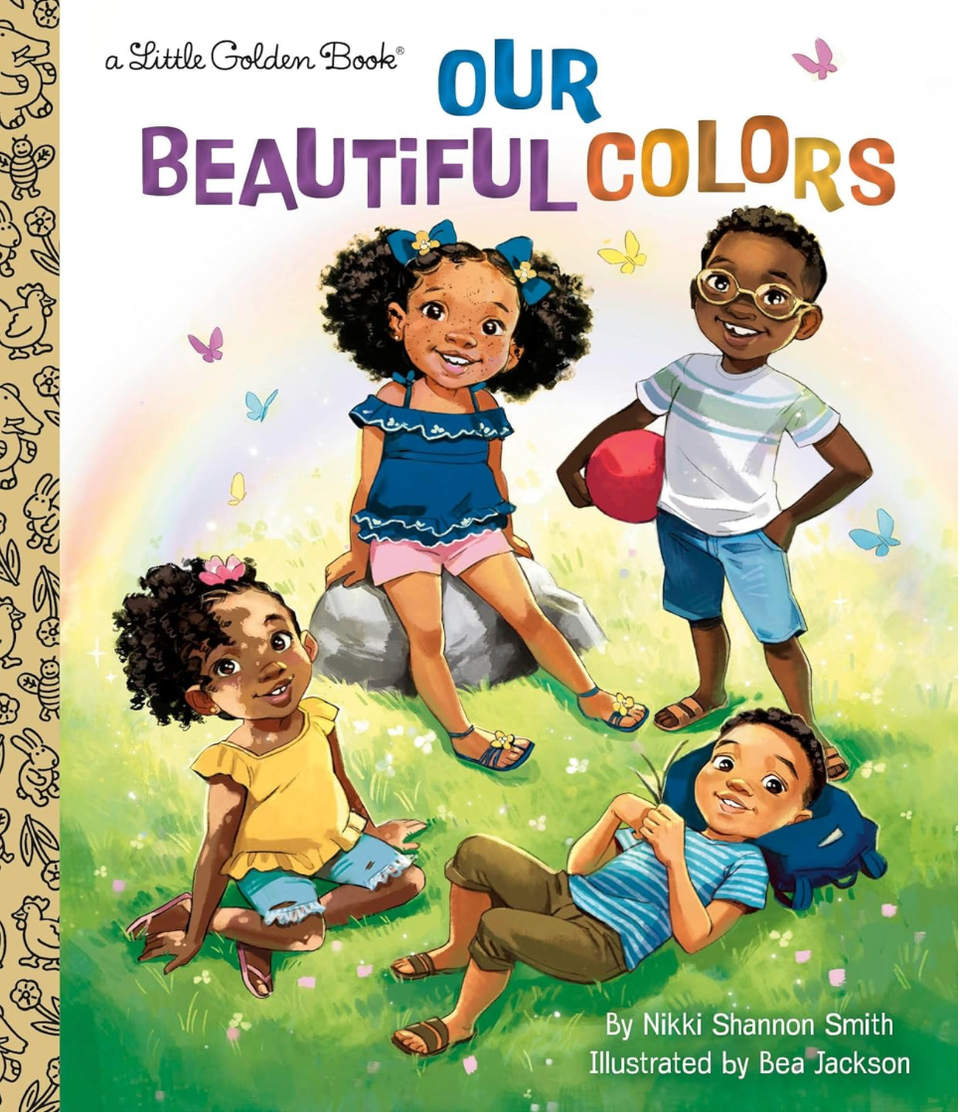 Children's selection
OUR BEAUTIFUL COLORS
by NIKKI SHANNON SMITH
 (Author), BEA JACKSON 
(Illustrator)
This Little Golden Book features beautiful illustrations and rhyming text about colors, plus a social justice theme that encourages Black children to celebrate themselves.

Beautiful colors—look up and look down.
Beautiful babies in all shades of brown.

This delightful concept book doesn't just teach colors—it does so with a focus on brown as a celebration and a validation of Black children. As beautiful Black babies play together in a park, they discover yellow flowers, red berries, green grass, and more. This Little Golden Book offers a way for families with very young children to begin addressing themes of diversity and equality.
 
Book(s) of the Month - OCTOBER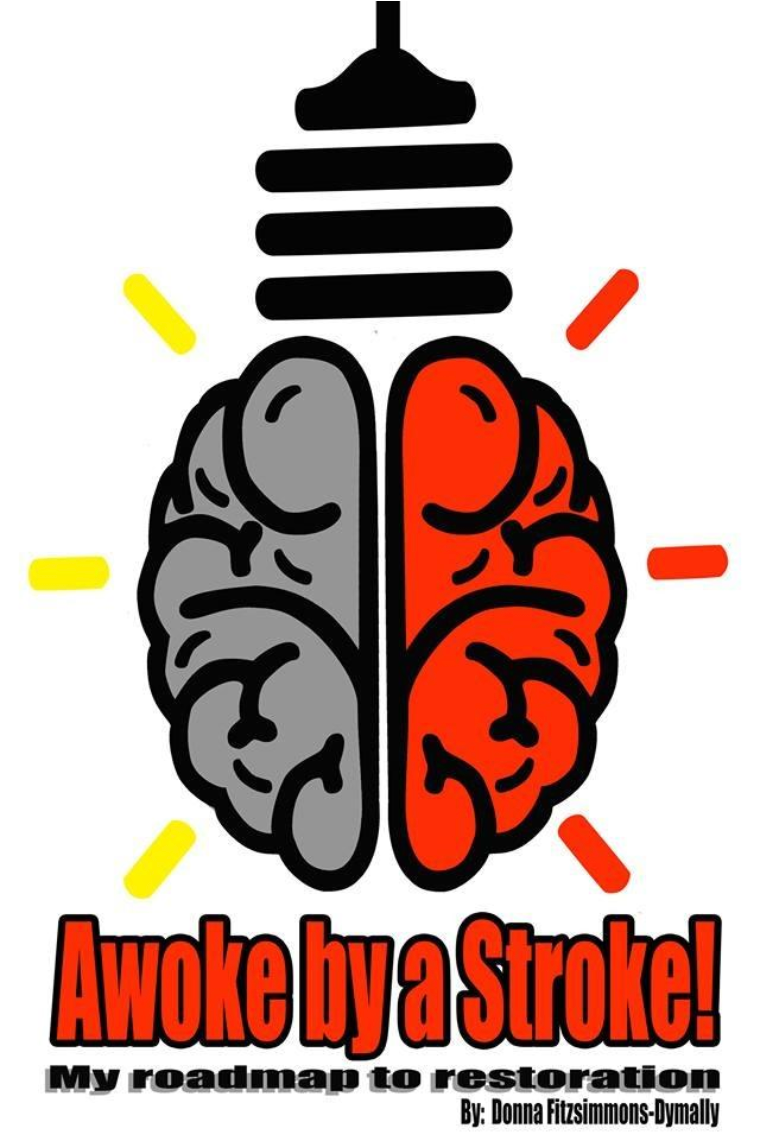 Adult selection
Awoke By A Stroke: My Roadmap to Restoration
by
Donna Fitzsimmons-Dymally
"
You are born without anything, but you die with your name. I was named Donna Jean Fitzsimmons after my father Donald Ralph Fitzsimmons and my mother Jean Carol Jackson Fitzsimmons. My parents were married for over 64 years."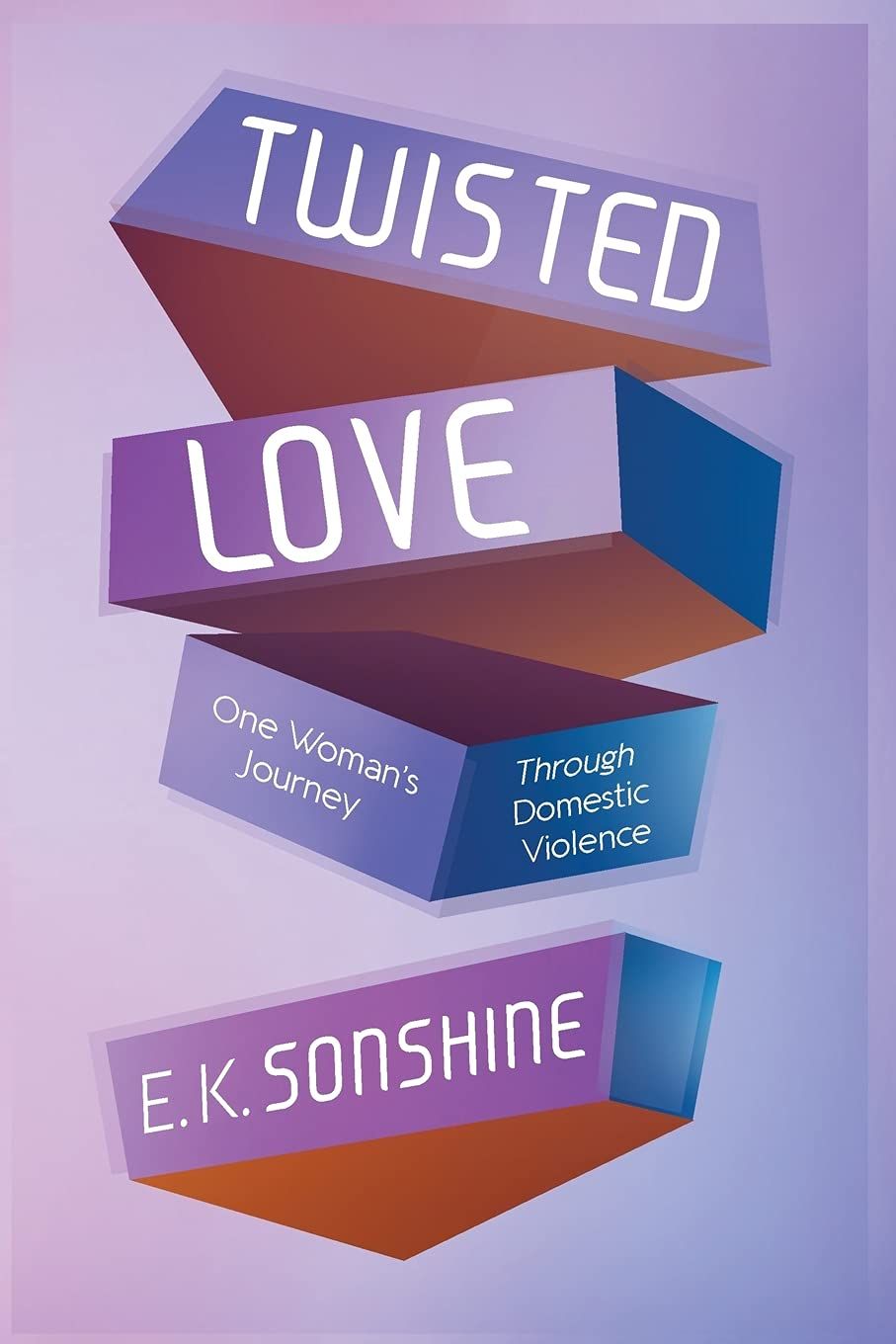 Adult Selection
Twisted Love
by
E
.K. Sonshine
One Woman's Journey Through Domestic Violence is a fiction story based on real-life events through the life of a young woman physically and mentally abused due to domestic violence. It encompasses childhood trauma, immaturity, sexuality, control, dysfunction, obsession, and bone-chilling trauma. Through resilience, faith, determination and a will to live, Valerie rose above the obstacles and was victorious, and so can you.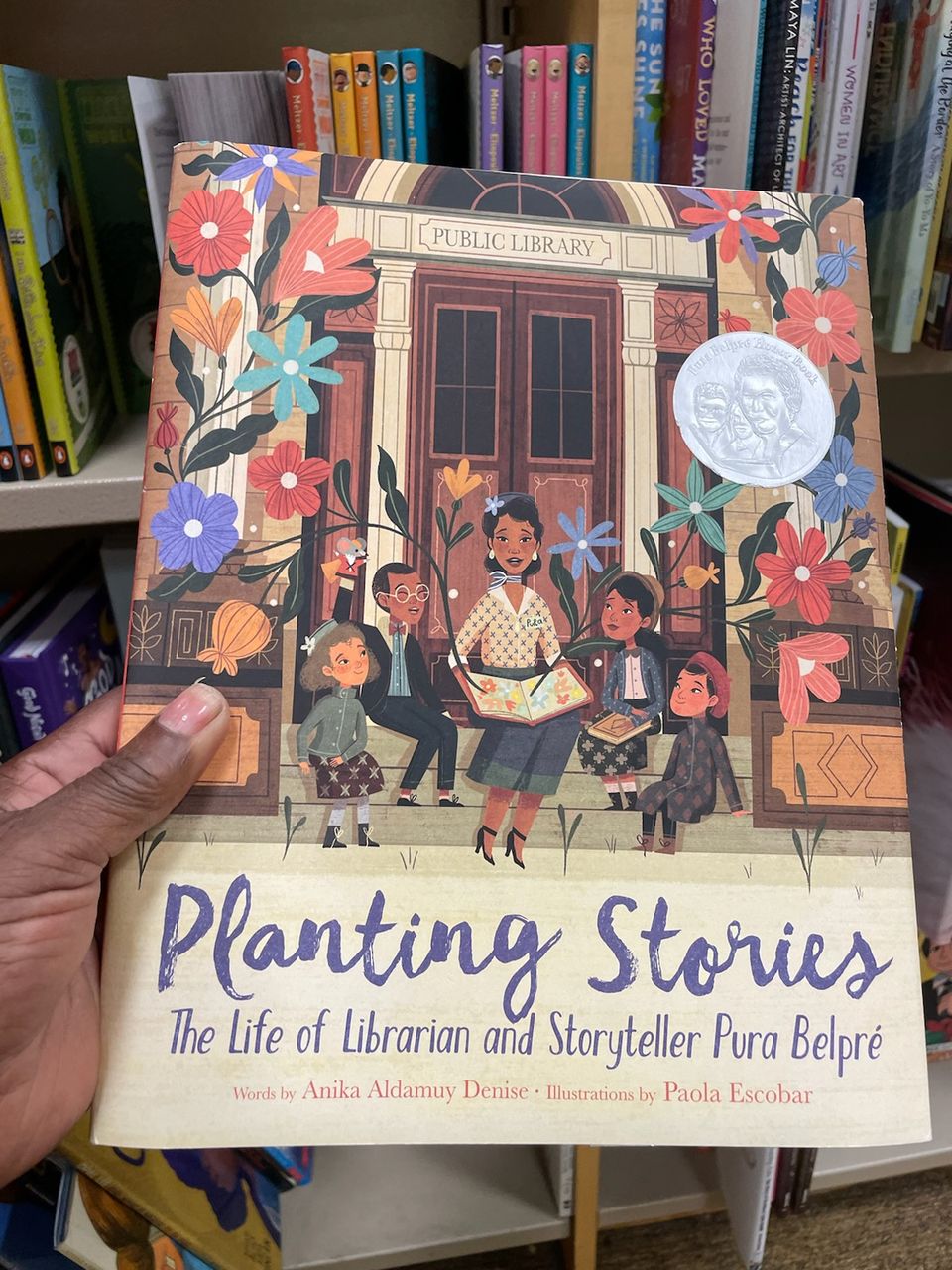 Children's selection
Planting Stories: The Life of Librarian and Storyteller Pura Belpré
by
Anika Aldamuy Denise
(Author),
Paola Escobar
(Illustrator)
When she came to America in 1921, Pura Belpré carried the cuentos folklóricos of her Puerto Rican homeland. Finding a new home at the New York Public Library as a bilingual assistant, she turned her popular retellings into libros and spread story seeds across the land. Today, these seeds have grown into a lush landscape as generations of children and storytellers continue to share her tales and celebrate Pura's legacy.
Book(s) of the Month - SEPTEMBER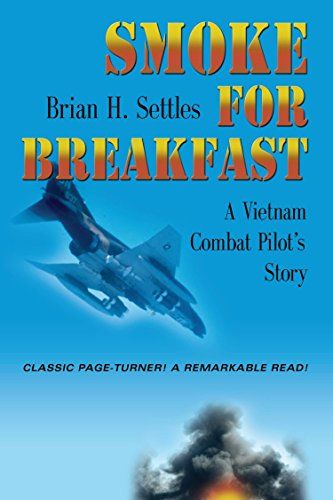 Adult selection
Smoke For Breakfast: A Vietnam Combat Pilot Story
by Capt. Brian Settles
In this diary style read, Settles takes readers on a graphic flight into the agony of personal struggle, isolation, deprivation and combat losses of close friends that are the bi-products of aerial combat. Interwoven with the day to day uncertainty of combat survival, the author shares the incessant angst of being a newlywed in Nam. Much like the epic Odysseus' preoccupation with Penelope's faithfulness, the writer confesses his daily struggle to blot out fears about his bride's willpower to resist suitors, concurrently preoccupied with guilt over his own sinfulness. Writing in erotic detail, Captain Settles confesses his failures to overcome the temptations of infidelity thrust upon him, a child of God whose neediness to prove himself temporarily dwarfed his faith. Settles' in your face expose of the surreal world of the fighter pilot oozes a sensuality that is only exceeded in its intensity by his candor. Readers won't find a more honest book about what it means to be a combat pilot, marital faithfulness, male ego and war.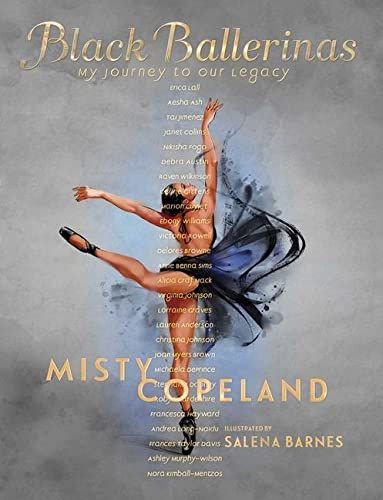 Children's selection
Black Ballerinas: My Journey to Our Legacy
by Misty Copeland 
As a young girl living in a motel with her mother and her five siblings, Misty Copeland didn't have a lot of exposure to ballet or prominent dancers. She was sixteen when she saw a black ballerina on a magazine cover for the first time. The experience emboldened Misty and told her that she wasn't alone—and her dream wasn't impossible.

In the years since, Misty has only learned more about the trailblazing women who made her own success possible by pushing back against repression and racism with their talent and tenacity. Misty brings these women's stories to a new generation of readers and gives them the recognition they deserve.

With an introduction from Misty about the legacy these women have had on dance and on her career itself, this book delves into the lives and careers of women of color who fundamentally changed the landscape of American ballet from the early 20th century to today.
Book(s) of the Month - AUGUST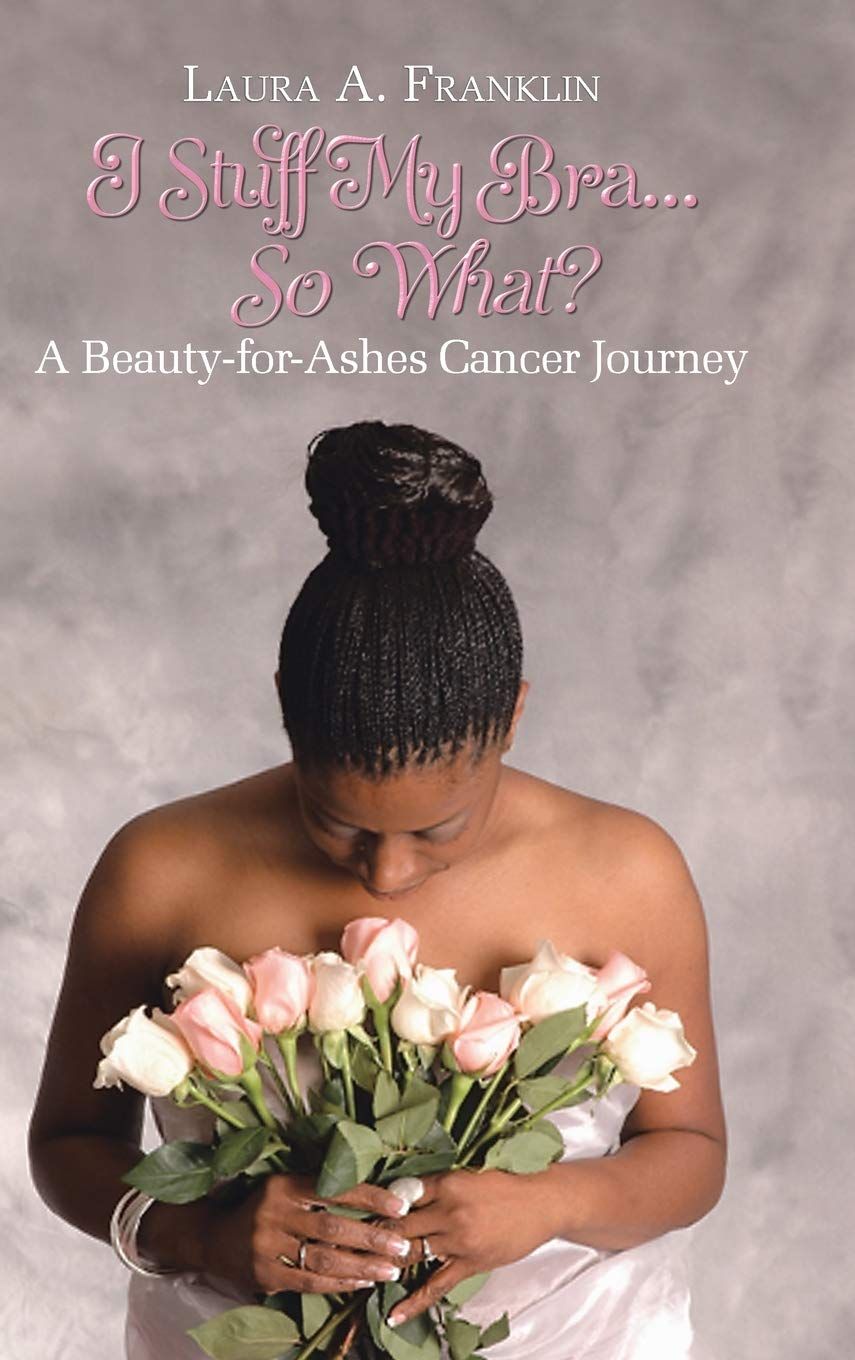 Adult selection
I Stuff My Bra
by Laura Franklin
Bra-stuffing has occurred since the bra was invented. Women who performed on stage, actresses, grandmothers, mothers, female athletes, women in the workplace, and even church ladies have stuffed their bras. Back in the day, it was called wearing falsies. I used to watch my female cousins, aunts, and some of my older sisters' friends put falsies in their bras. It made no sense to me why they needed or wanted extra when they should have been happy with what they had. Well, that was before I had anything to contend with. The diagnosis of
breast cancer
was more than a scary word. I pictured it as the boogeyman and all his friends waiting to take me away to drown in the sea of this disease. I didn't lose a breast to cancer. I gave away what God showed me it represented in my life. In return, He gave me a new life, a new hope, a new vision, and a new love--A love for myself. Mine was an experience of climbing the rough side of the mountain barefoot but my trust in God never wavered.
Children's selection
Hidden Figures
by Margot Lee Shetterly 
Based on the
New York Times
bestselling book and the Academy Award–nominated movie, author Margot Lee Shetterly and Coretta Scott King Illustrator Honor Award winner Laura Freeman bring the incredibly inspiring true story of four black women who helped NASA launch men into space to picture book readers!
Book(s) of the Month - JULY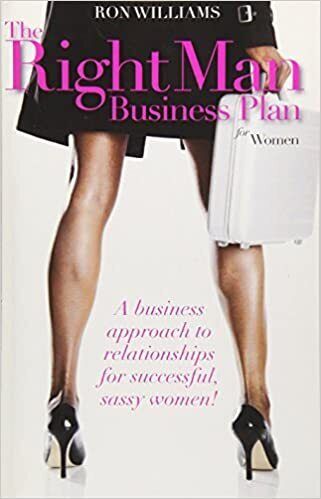 Adult selection
The Right Man Plan for Women
by Ron Williams
Why are so many women who have successfully climbed the corporate ladder in their Christian Louboutin and Jimmy Choo heels, striking out in the romance department? They make great decisions in the boardroom and lousy choices for the bedroom. They solve complex problems at work and can't solve the simple problem of finding the right man. They can successfully start a company but can't end a bad relationship. So what causes women who can manage a large staff at work, not to be able to manage one man at home? Today's societal influences and forces have created new behaviors, new opportunities, and new challenges for a woman to find, attract, and keep the right man. The 21st Century relationship model outlined in this book will show how principles and practices that are used to run a successful business can also be applied to finding the right man and maintain a healthy relationship.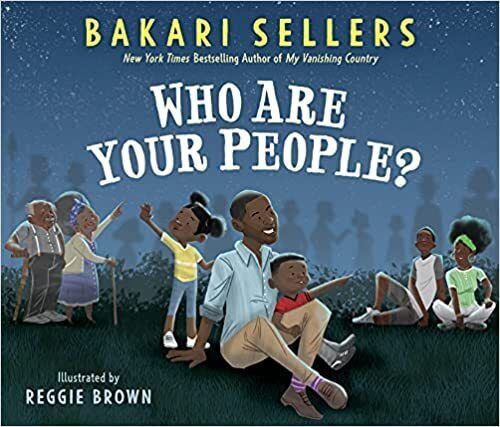 Children's selection
Who Are Your People?
by Bakari Sellers 
When you meet someone for the first time, they might ask, "Who are your people?" and "Where are you from?"
Children are shaped by their ancestors, and this book celebrates the village it takes to raise a child.
In the vein of 
I Am Enough
 and 
Eyes That Kiss in the Corners
, this powerful picture book with beautiful illustrations by Reggie Brown is a joyful recognition of the people and places that help define young readers and adults alike.
Don't miss this picture book debut from Bakari Sellers, author of the acclaimed
New York Times
bestseller
My Vanishing Country: A Memoir.
Book(s) of the Month - JUNE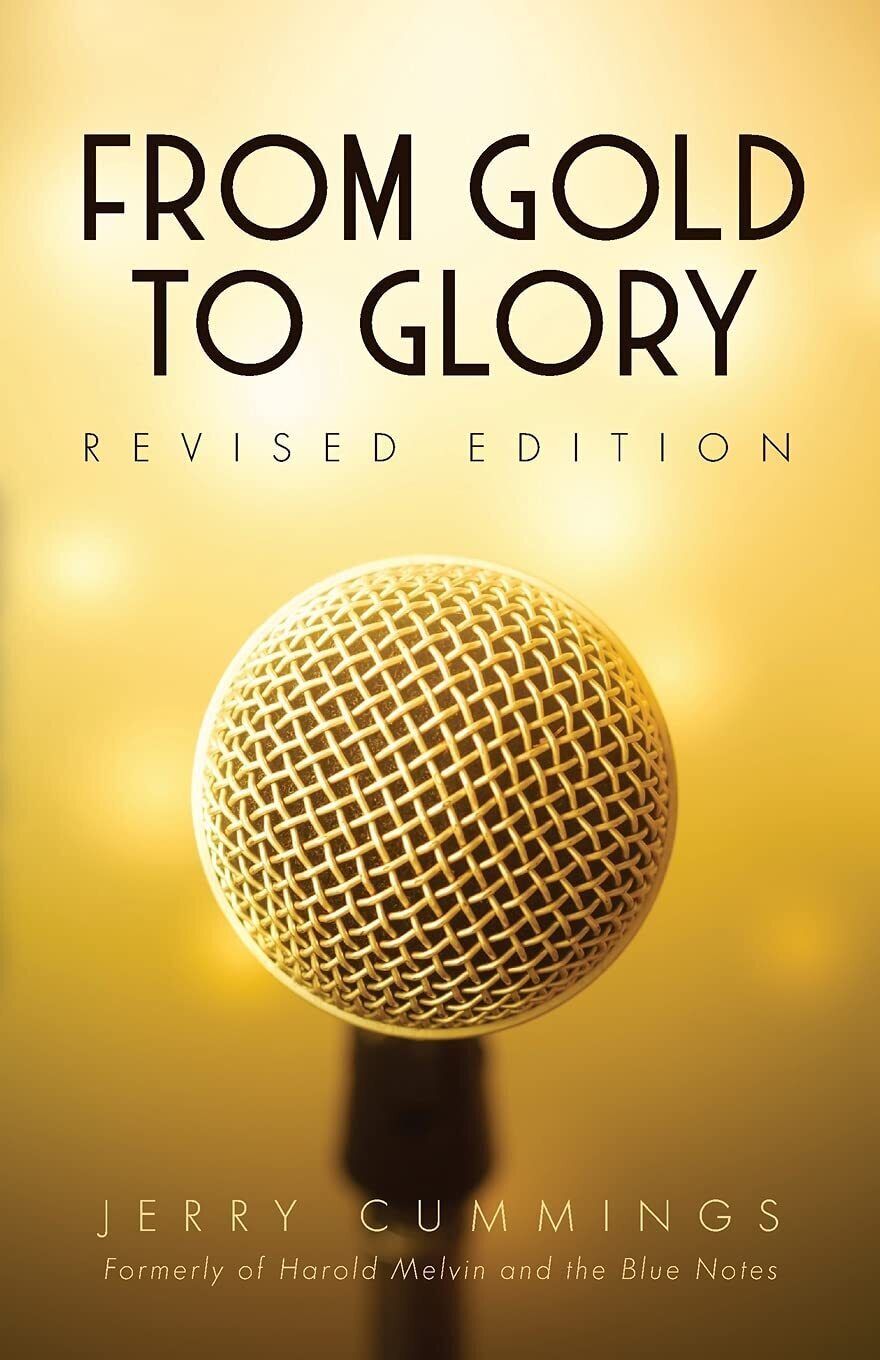 Adult selection
From Gold to Glory
by Jerry Cummings
This soul-stirring book archives the life journey of Jerry Cummings, the legendary lead tenor for the world-famous group Harold Melvin & the Blue Notes, and his rise with Teddy Pendergrass to the pinnacle of the music world. This gripping story with the milieu of the explosive 1950s through the 1970s contrasts the dual life of one man in search of the
gold
of stardom and another part of him in search of the
glory
of triumph in Christ. The historical impact of the Sound of Philadelphia comes to life through this man who was involved with women, drugs, many betrayals, abandonment, broken promises, and attempts to end his life. After leaving the side of Minister Louis Farrakhan in the Nation of Islam, Jerry reached the turning point in his life as he searched for God, realizing that the success of gold/platinum albums and relationships was only a shadow of what he was really searching for.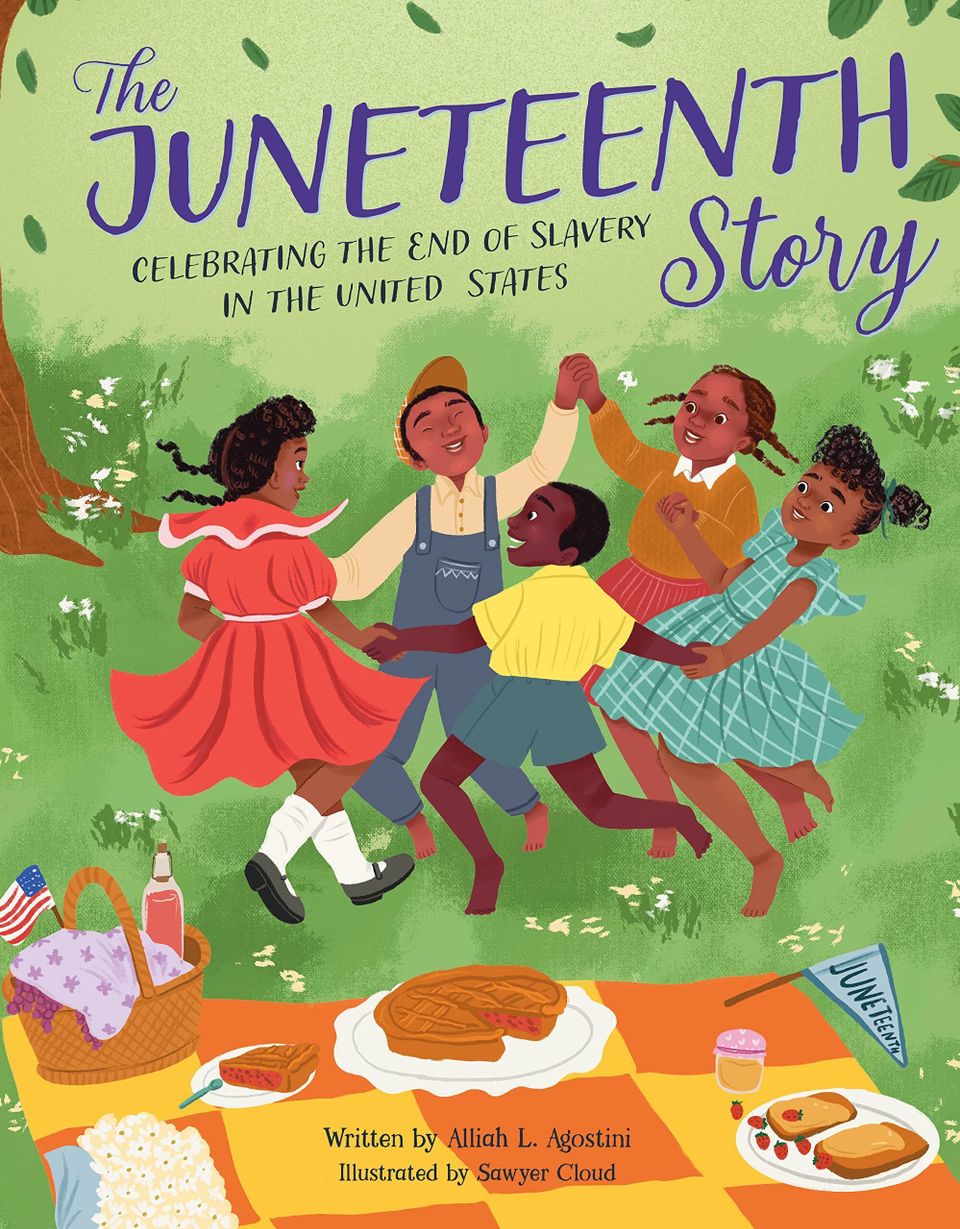 Children's selection
The Juneteenth Story: Celebrating the End of Slavery in the United States
by Alliah L. Agostini 
On June 19, 1865
—more than two years after President Lincoln's Emancipation Proclamation—
the enslaved people of Texas first learned of their freedom
. That day became a day of remembrance and celebration that changed and grew from year to year.
Learn about the events that led to emancipation
and
why it took so long for the enslaved people in Texas to hear the news
. The first Juneteenth began as "Jubilee Day," where families celebrated and learned of their new rights as citizens. As Black Texans moved to other parts of the country, they brought their traditions along with them, and
Juneteenth continued to grow and develop
.

Today, Juneteenth's powerful spirit has
endured through the centuries to become an official holiday in the United States in 2021
.
The Juneteenth Story
provides an accessible introduction for kids to learn about this important American holiday.
Book(s) of the Month - MAY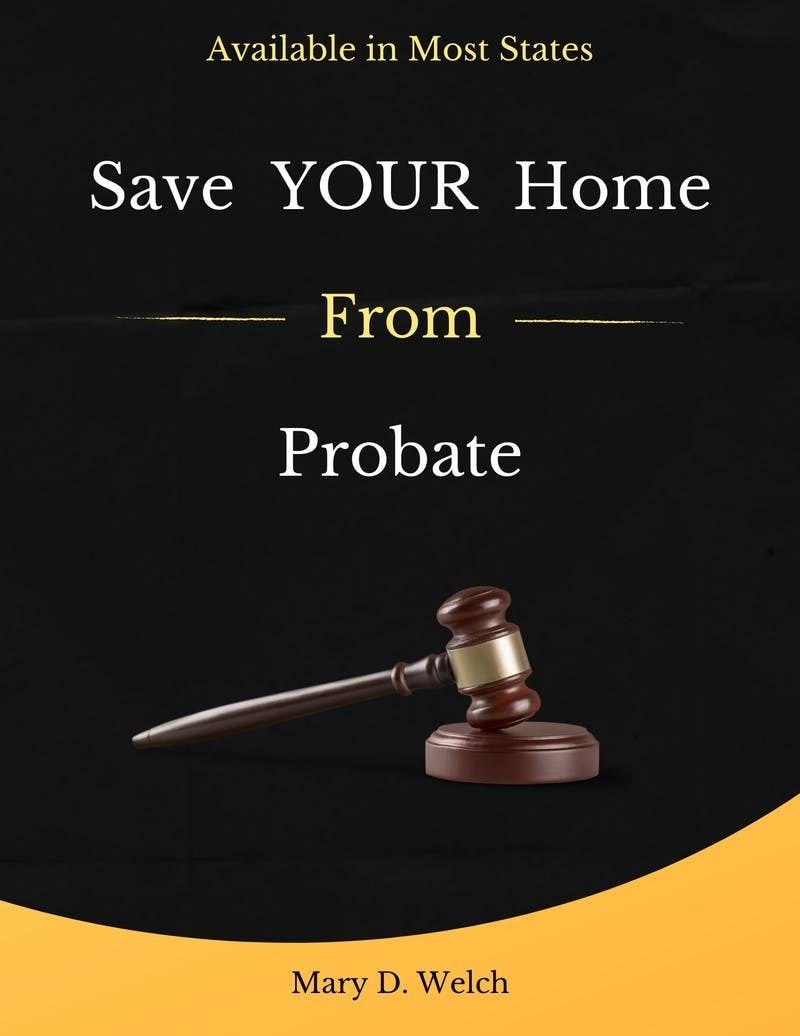 Adult selection
Save Your Home From Probate by Mary Welch


If you are an owner of a house or other residential property in California, then you need to be ready to protect it from probate, which is the process of administering someone's estate after their death. That's why it's important to make sure you have your house titled correctly with probate avoidance mechanisms in place.


There is a little known secret that is available to homeowners in most states because families are torn apart because many people die without a "will". And even though the homeowner had a "will" ultimately the judge will decide what happens to the property. So what do you do?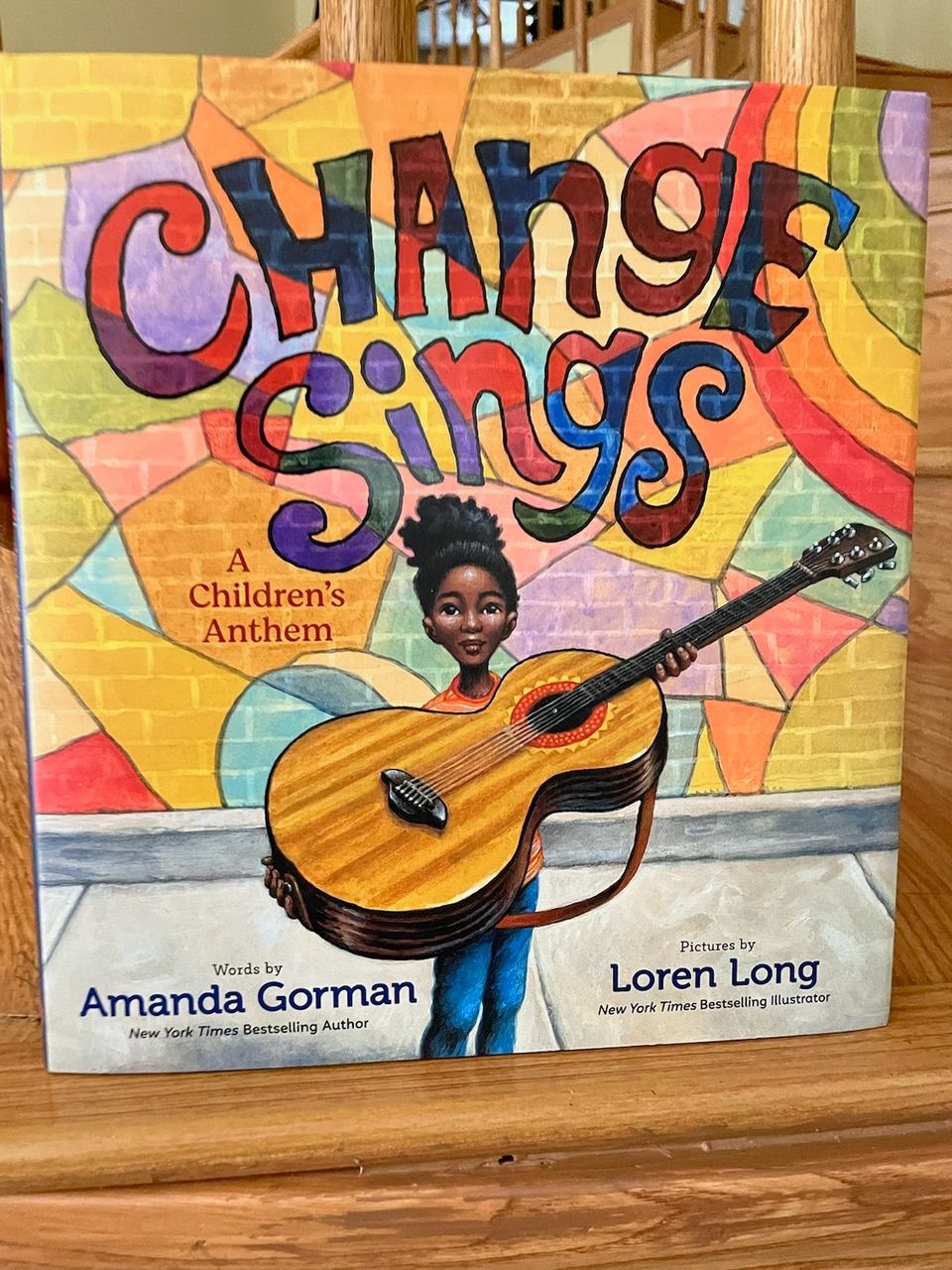 Children's selection
Change Sings
by Amanda Gorman 
A lyrical picture book debut from
#1
New York Times
bestselling author and
presidential inaugural poet Amanda Gorman and #1
New York Times
bestselling illustrator Loren Long
"I can hear change humming
In its loudest, proudest song.
I don't fear change coming,
And so I sing along."

In this stirring, much-anticipated picture book by presidential inaugural poet and activist Amanda Gorman, anything is possible when our voices join together. As a young girl leads a cast of characters on a musical journey, they learn that they have the power to make changes—big or small—in the world, in their communities, and in most importantly, in themselves.

With lyrical text and rhythmic illustrations that build to a dazzling crescendo by #1
New York Times
bestselling illustrator Loren Long,
Change Sings
is a triumphant call to action for everyone to use their abilities to make a difference.
Book(s) of the Month - April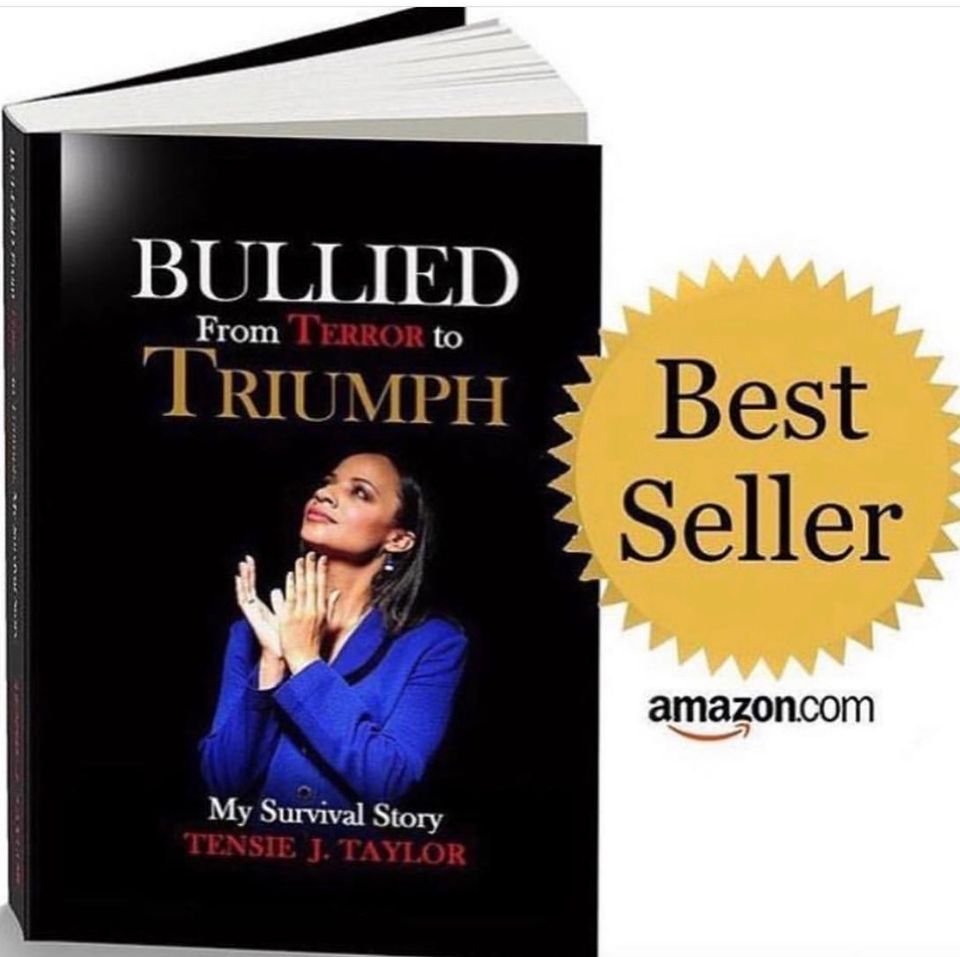 Adult selection
Bullied
by Tensie Taylor
In this compelling autobiography, Tensie J. Taylor recounts the physical and verbal abuse she experienced almost daily for thirteen years from students at school. From the shame and humiliation of having food thrown at her in the school cafeteria to the intense pain of having her arm almost broken, and to the terror and horror of being dangled from a two-story building, this book takes the reader on a journey into the pain, suffering, and heartache of one being bullied. Readers will be inspired when they discover how Tensie J. Taylor is victorious in overcoming these challenges, difficulties, and hardships. In the end, she is successful in turning terror into triumph.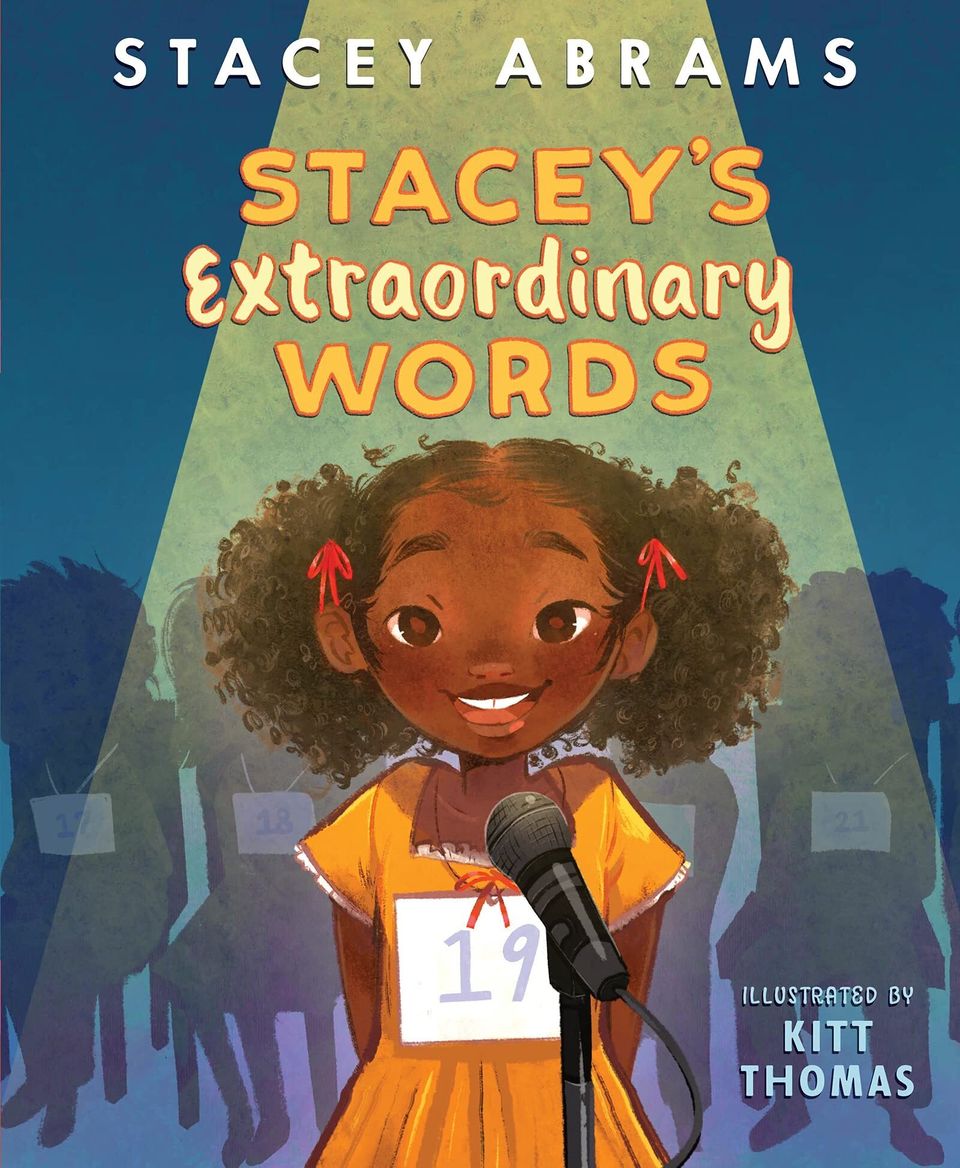 Children's selection
Stacey's Extraordinary Words
by Stacey Abrams
Stacey is a little girl who loves words more than anything. She loves reading them, sounding them out, and finding comfort in them when things are hard. 
But when her teacher chooses her to compete in the local spelling bee, she isn't as excited as she thought she'd be. What if she messes up? Or worse, if she can't bring herself to speak up, like sometimes happens when facing bullies at school? 
Stacey will learn that win or lose . . . her words are powerful, and sometimes
perseverance
is the most important word of all.
"Browsing Through Black History"
"Browsing Through Black History" was hosted by the San Gabriel Valley NAACP and the City of West Covina on February 26, 2022. Prestigious authors read brief passages from their books. Also, vintage magazine collections and artifacts from the African American Museum of the Beginnings were displayed.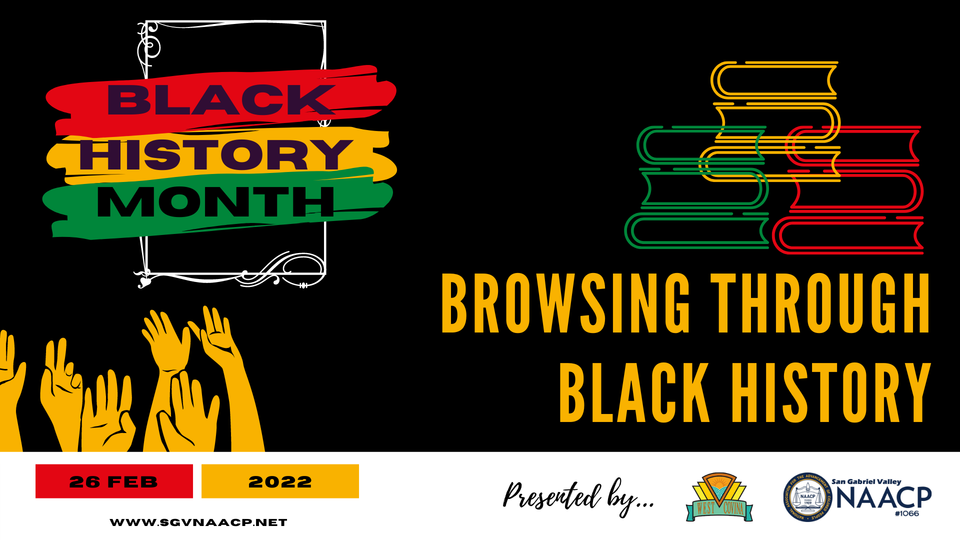 "Browsing Through Black History" Authors
PDF
View and download this pdf of authors who contributed to the Black History Month program.